Radiation Protection Lead Goggles USA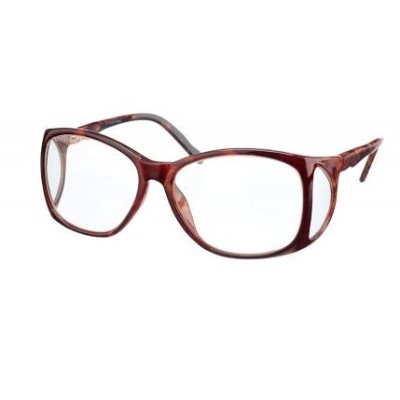 Lead Goggles with side Protection
Brand: Protech – USA.
Classic Lead Glasses – Model 53 Wraps
The 53 wrap lead glasses are constructed of extremely durable nylon that exhibits superior flexibility while minimizing potential breakage. The molded wrap features provide maximum comfort with a full saddle bridge to distribute weight evenly over the nose while providing excellent peripheral vision with leaded glass side shields. Additionally, the 53 wraps lead glass side shields provide 0.75mm Pb splash protection from radiation.
*Also available with adjustable nose pads and flex hinge temples.
Product Information
Manufacturer – Protech Medical
Lens Type – Schott SF-6 HT Glass Lead Lenses
Prescription Information

Available in Plano, Single Vision (SV), Bifocal Rx (BI), and Progressive (PROG)
Prescription Range: 4.00 to -7.00

Special

CE Marked
ISO Certified Company
ANSI Z87 approved
Radiation Protection
Front Lens – 0.75mm / 0.5mm Lead Glass
Side Shields – Standard 0.75mm / 0.5mm Lead Glass Lenses