Make: USA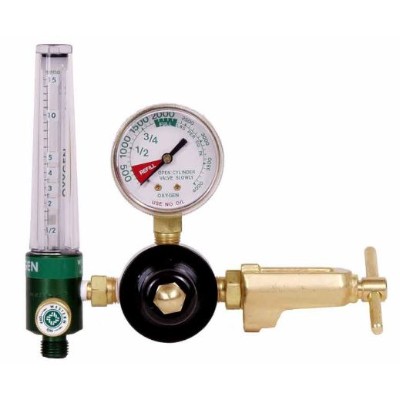 MRI Compatible Oxygen Regulator CGA 870 for small cylinders. Brass construction, factory preset at 50PSI, with 0-15LPM flow control. Highly Accurate Diaphragm Construction.
Features:
Regulator assembled with non-magnetic components
Maximum inlet pressure 3000 psi
Durable neoprene diaphragm
Internal reseating relief valve protects against over-pressurization
Sintered filter for additional safety and to extend regulator life
2″ diameter gauge
All-Brass body and high-pressure chamber
DISS 1240 outlet
MR Conditional to 3.0T or spatial gradient field of 3.3T/meter or less
Includes flow meter.